PD9 liquid climbing chalk
$98
With outstanding friction and sustainability. It is a liquid chalk that distinguish from conventional products. Moreover, chalk dust is reduced to the limit. It can be used clean anytime and anywhere. Children can use with confidence.
No using pine tany ingredients
Out of stock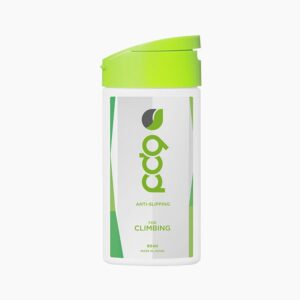 PD9 liquid climbing chalk
Our new formulation has the best grip and sustaining power.
The difference between common liqued chalk and PD9 is the ingredient. The secret ingredient is almina. Almina is a fine metal powder with high moisture absorption. Almina absorbs so much sweat and water to create storong friction. Almina PD9 is used an abrasive, in medical care, and so on, Safty tests show there is no adverse effct on the human body. Moreover, it formulates the milky ingredient we use to protct from dry skin and critic acid . It can prptct our finger tips softly and medicate our skin.
No chalk dust in doors to worry about cleaning up and is rosin-free.
Since rosin sticks to rocks and walls, it is forbidden to use it in many gyms and rocky areas. It is magnesium which becomes a white powder and dirty. PD9 doesn't use this rosin and magnesium not all, so it will not stick to white. Threfore, it is allowed to use in many indoors gyms. Also it is popular reason to wash quickly with water.
The bottle is also compact. Hold securely with a couple of drops, you can climb up with this one.
Just paint a few drops, you will be familiar with the wrinkles of your fingerss firmly, maintaining strong friction. So it is not necessary to combine with powder chalk like the conventional liquid chalk. It is compact and easy to carry and can be attached to your pocket at any time.
There is no worry that the clothes will get dirty with chalk dust.
Unlike powder chalk and general liqud chalk, wear is white and not soiled, so training on the way back from work is safe. Women and children who are "weak in the powder because it enters the eyes and mouth" and "worried about the health effects" can also be used with confidence. Also PD9 does't require brushing to throw away the chalk marks that stain rocks. It leads to reduction of environmental destruction by brushing.